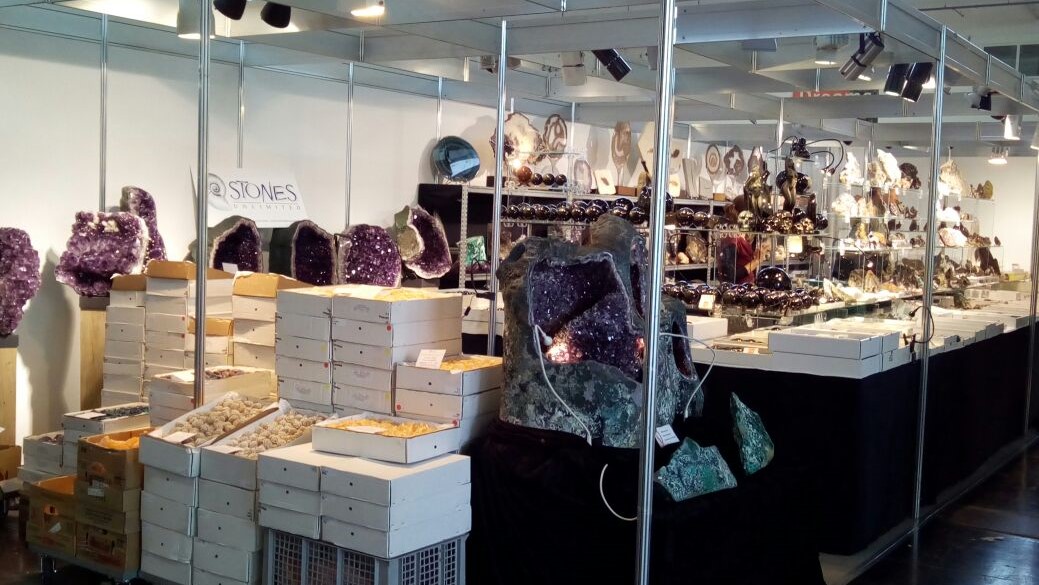 Are you interested in specimen from my online offer, but you prefer to see them "live" before you decide to buy? If so please just tell me briefly which specimen you would like to see and I bring it to one of the shows - of course without obligation.
I will be participating in the following Mineral and Fossil Shows:
 30. September 2022 Munich, Germany

GEOFA: Fachhandelstage der Münchner ­Mineralientage; 9-18; Messe München-Riem.  
1. + 2. October 2022 Munich, Germany
"The Munich Show" Börse der Münchner Mineralientage; 9-18; Messe München-Riem. V: Mineralientage München Fachmesse GmbH, Postfach 1361, 82034 Oberhaching, Internet www.munichshow.com. A: Ch. Keilmann, Tel. 089-6134711, Fax -6135400, E-Mail

This email address is being protected from spambots. You need JavaScript enabled to view it.

. 
 5. + 6. November 2022 Luxemburg Mineral Expo
Opening hours: daily 10 - 18  -  Luxexpo The Box, 10, Circuit de la Foire Internationale, L-1347 Luxemburg-Kirchberg. V./A.: Steenhaus Sarl., J. Wolff, 12, Millescheck, L-6834 Biwer, Mobile +352-621621922, E-Mail This email address is being protected from spambots. You need JavaScript enabled to view it.. Internet: www.mineralexpo.lu. Exhibitors 90, Visitors 2000. entrance fee: 10€ or 15€ for both days, children up to 6 free.
18 / 19.11 u. 21.11. - 22.12.2022 Weihnachtsmarkt Bonn Münsterplatz 
Opening hours: sundays to thursdays 11 to 21  (food and drinks till 21.30) - fridays and saturdays 11 to 21  (food and drinks till 22.30); our crystal and fossil hut will presumingly be as all the other years in the middle of the Bonner Münsterplatz, in the middle lane. Our booth number will be published here, as soon as we will get it.