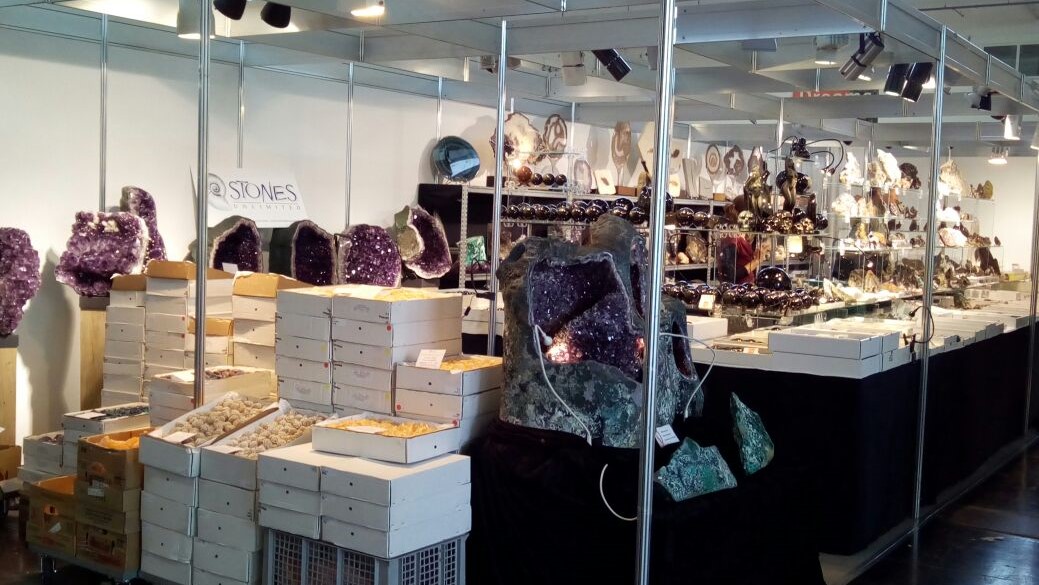 Are you interested in specimen from my online offer, but you prefer to see them "live" before you decide to buy? If so please just tell me briefly which specimen you would like to see and I bring it to one of the shows - of course without obligation.
I will be participating in the following Mineral and Fossil Shows:
 23. - 26. June 2022 Sainte-Marie-aux-Mines / Elsass / France 
57. International Show Mineral & Gem; Thursday thru Saturday 9-19, Sunday 9-18; 23.+ 24.6. open to dealers only; 25.+26.6. open to public; Organizer.: SPL "Evènementiel en Val d'Argent". L./A.: J. Patris, Tel. +33-(0)389-735352, E-Mail:

This email address is being protected from spambots. You need JavaScript enabled to view it.

 
 30. September 2022 Munich, Germany

GEOFA: Fachhandelstage der Münchner ­Mineralientage; 9-18; Messe München-Riem.  
1. + 2. October 2022 Munich, Germany
"The Munich Show" Börse der Münchner Mineralientage; 9-18; Messe München-Riem. V: Mineralientage München Fachmesse GmbH, Postfach 1361, 82034 Oberhaching, Internet www.munichshow.com. A: Ch. Keilmann, Tel. 089-6134711, Fax -6135400, E-Mail

This email address is being protected from spambots. You need JavaScript enabled to view it.

.